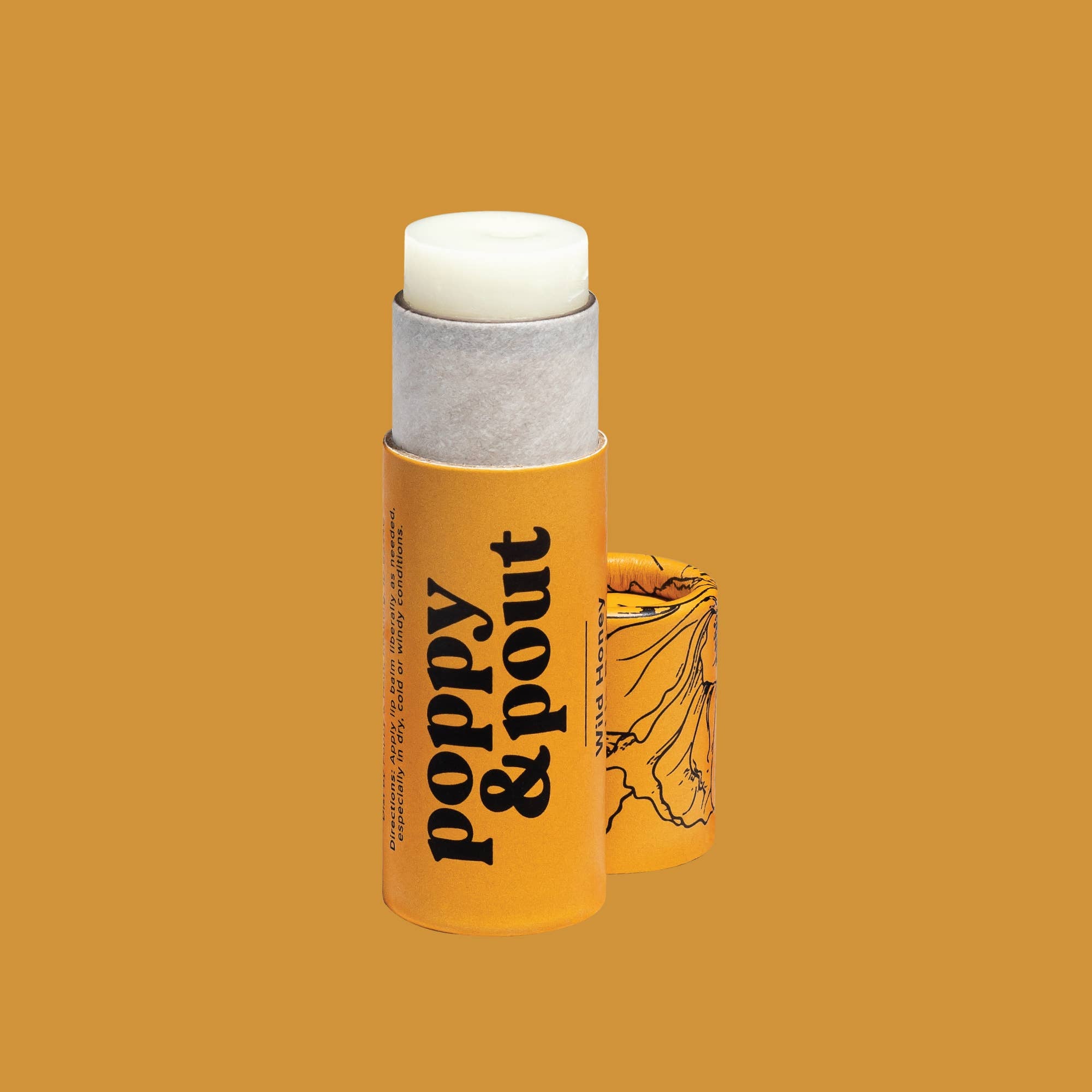 Poppy & Pout
Poppy & Pout Wild Honey Lip Balm
Our Wild Honey Lip Balm is a soft and savory vibe for your lips! It's subtle, sweet, and will hydrate your lips for hours. Every Poppy & Pout lip balm is made with 100% natural ingredients and hand-poured into eco-friendly cardboard tubes!
🌼 100% NATURAL INGREDIENTS Cocos Nucifera (Coconut) Oil, Cera Alba (Beeswax), Helianthus Annuus (Sunflower) Oil, Natural Honey Flavor Oil, Citrus Aurantium Dulcis (Sweet Orange) Oil, Vanilla Planifolia Extract, Tocopherol (Vitamin E)
🌼 DOUBLE THE BALM Our lip balm tubes (0.3 oz) are twice the size of a standard lip balm.
🌼 ABOUT POPPY & POUT We have been making our all-natural lip care products by hand in Idaho since 2014. Our lip balms are made from ethically sourced beeswax, organic coconut oil, and sunflower oil. We then add a hint of essential oils and/or natural flavor oils and a drop of Vitamin E. That's it! Simple ingredients for perfectly hydrated lips. 100% Natural | Cruelty-Free (Leaping Bunny Certified) | Eco-Friendly